The following steps will show you how to send and receive SMS messages via the Manager Portal.
Items Needed
Access to Manager Portal via Client Portal or Direct Link: https://manage.voicelogix.com
SMS-enabled DID
An SMS-enabled DID can only be routed to a single user. Any other users that wish to use SMS will need an additional DID.
Sending Messages
Once logged into the portal you will have a Contacts window on your bottom right
If the window is minimized simply click on the black bar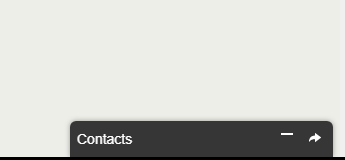 To create a message click on the Balloon icon at the top of the Contacts window
A New Conversation window will appear
In the Search for contacts field enter any 10 digit telephone number and click Send SMS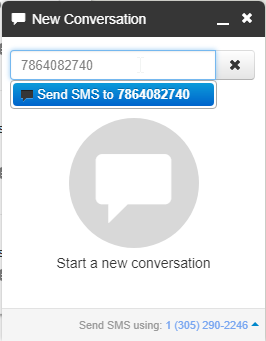 Enter the message you would like to send in the text box at the bottom
When you are finished hit the Enter key
Your message will move to the main window with a time stamp. It has now been sent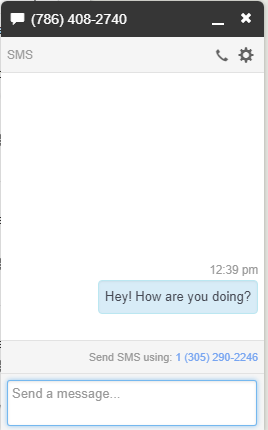 Receiving Messages
New SMS messages will display in a window similar to the one in the above step. New messages will have a green bar until you click in the window. You can reply using by typing in the Send a message… window and hit the Enter key