The VoiceLogix Manager Portal gives customers access to the system to manage their personal account settings and or the company settings.
The following users will have Portal Access
A username & password are required, based on the registered user's profile to the site.
1. Basic User – 9 visible Icons: Home, Messages, Fax, Contacts, Answering Rules, Time Frames, Phones, Music on Hold, and Call History.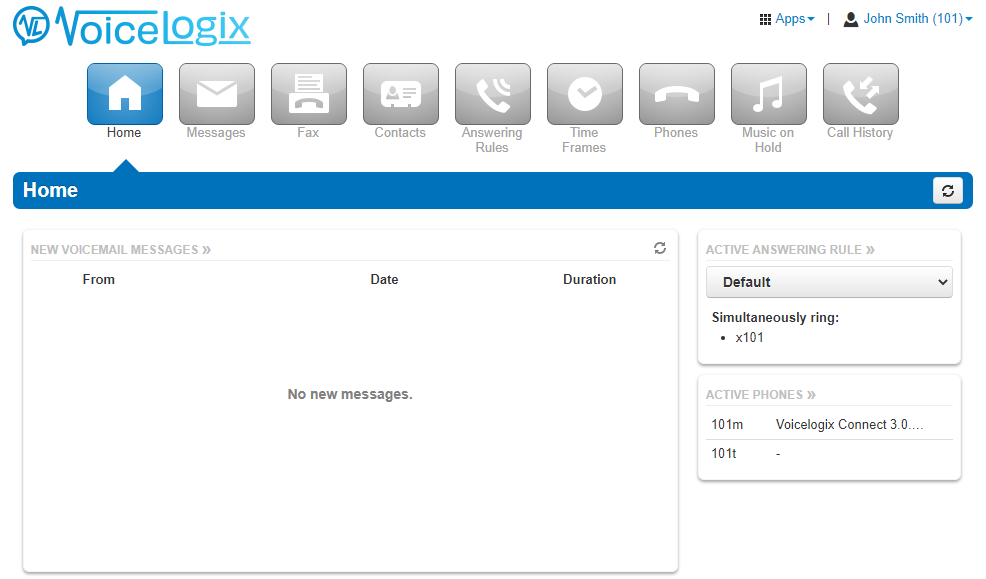 2. Office Manager – This class is able to add Basic Users, Call Center Users and Site Managers. They are able to manage features including Conference, Auto Attendants, and Call Queues.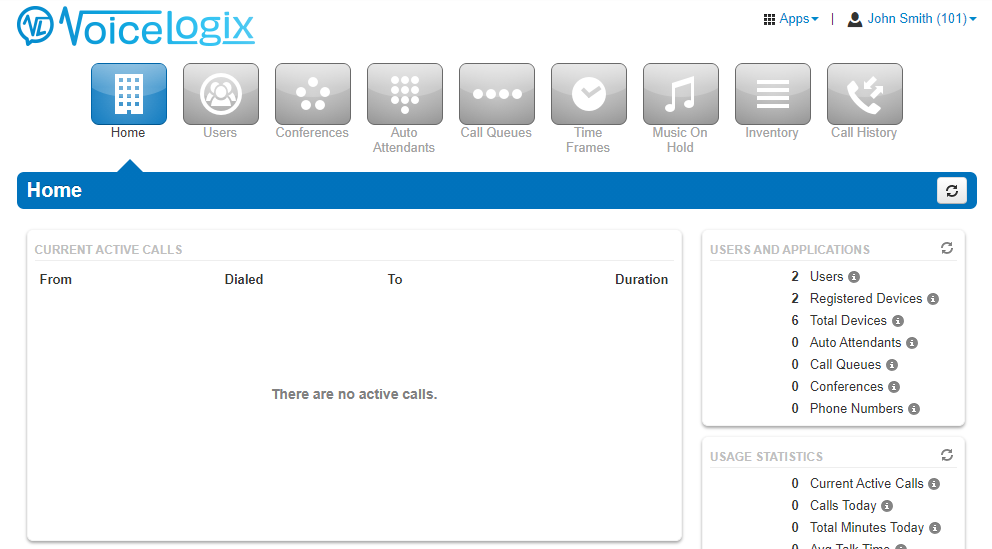 3. Call Center Agent – This view adds the Call Center option tot he user screen & shows the call queue(s) they are part of, how many callers are still waiting, as well as other options similar to the Simple User role.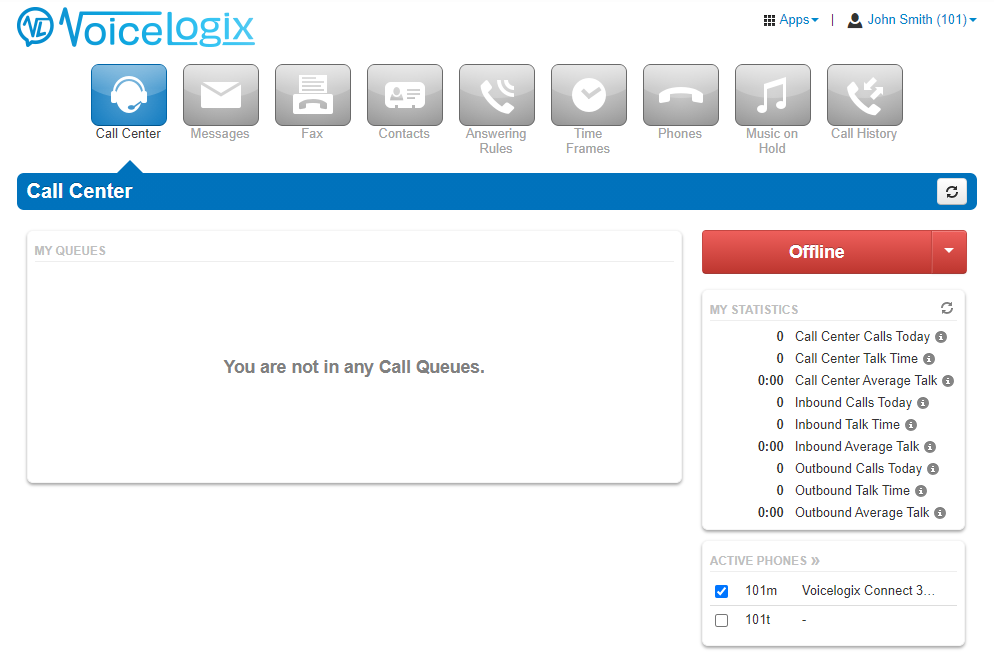 4. Call Center Supervisor – This role allows the supervisor to move agents into or out of different queues, as well as adding statics on the fly to the current call flow. Reports are also available to the supervisor.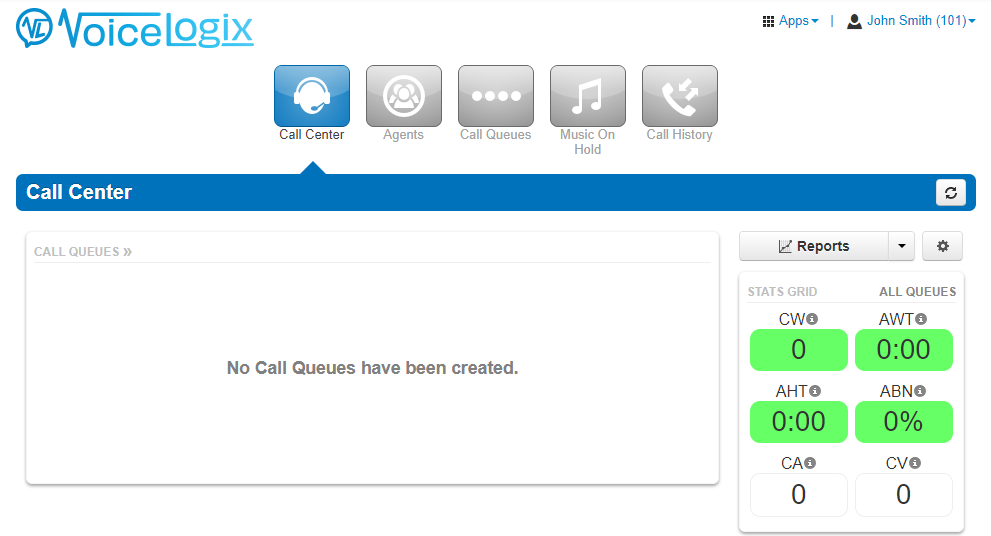 4. Site Manager – The Role has the same access as an Office Manager, but allows them to manage and access other another company location. For example, if Manager X is at the FL location but overseas everything at the CA location, this role would allow them to do so.