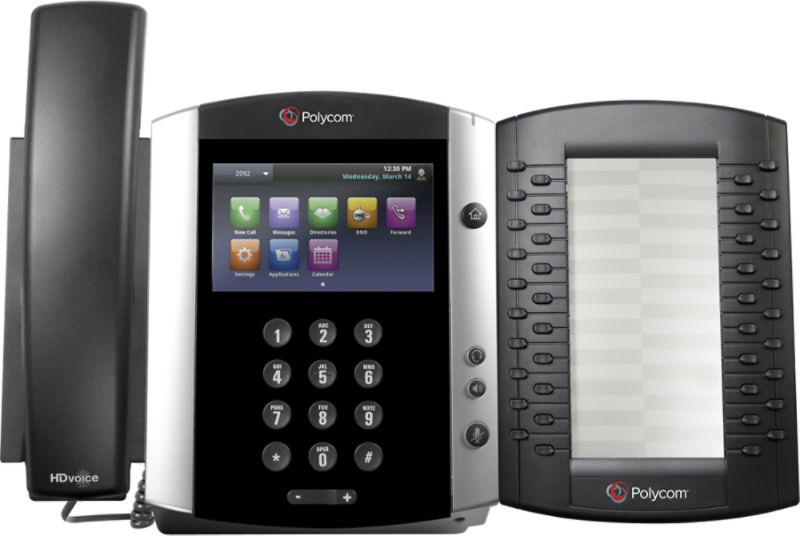 Factory Resetting
Click on the Home button
Scroll to the Settings (gear icon) and click on it
Go to Advanced
Enter the admin password (456 by default)
Go to Administration Settings
Go to Reset to Defaults
Go to Reset To Factory
Say Yes when it asks Are you sure?
How to Perform a Hard Reset
Power off the phone by unplugging the power or network
Plug the phone back in
Wait until you see Cancel, then press Cancel button
Quickly press and hold down the following keys: 1, 3, 5
After holding down the correct keys during boot, you should be prompted for an admin password.
Enter the MAC address of the phone as the password. In order to enter the password, use the keypad to type it in. You will need to switch between numeric and alphanumeric entry modes in order to enter it correctly.
Once the password is entered correctly, you will be prompted a final time whether you would like to reset. Proceed and your phone should now reboot to complete the process.
In the event that you get the password wrong, on the next screen, you can simply press Cancel and it will return to the password prompt and you can try again.
User Guide
For information on how to operate your Polycom VVX Series not referenced here, please refer to the user guide.